Job Search Help Request Letter Template
Do you want a template that will help you in your task to search a job, a perfect template that you could send to different or companies? Then what you are waiting for, here you have a very good option to fulfill your task. Here in this Request for help in job search letter template, you need not do any effort; very information is part of this MS Word Letter Template. Utilize this template; express your work experience and all the other details in an impressive way. So download this free letter template, edit it if you consider then send it to which you want.
Below is the preview of this wonderful Job Search Help Request Letter Template.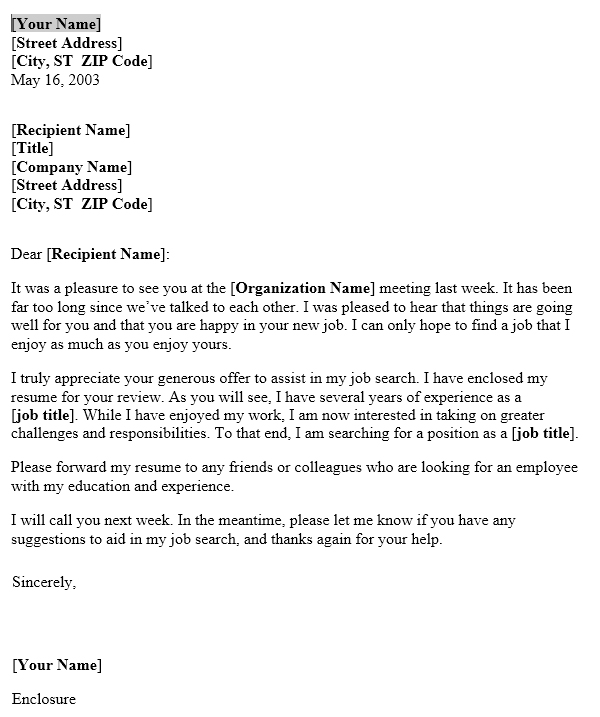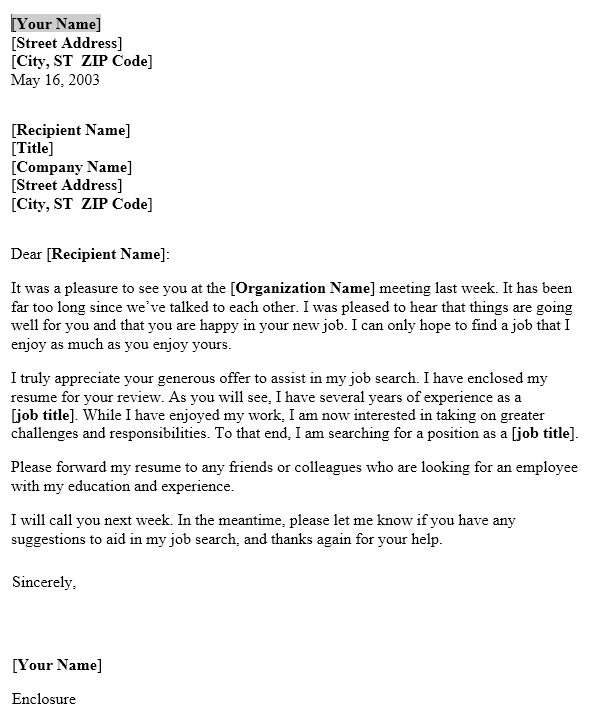 Click the button below to download this Job Search Letter Template