MS Word Notice of Product Complaint investigation Letter Template
Do you receive some complaints regarding your items or material that you have sold and want to investigate the reasons for this happing? Then this MS Word Letter Template is perfect for you. You can utilize this announcement template very well for this purpose. This Notice of Product Complaint Investigation Letter Template is prepared in Microsoft Word 2007 with every details and information that you are looking for in this regard. You can download this letter template for free, rearrange it as per your desire and fulfill your objectives.
Have a look at the preview of this Notice of Product Complaint Letter Template below. You can click on this image to enlarge this for a better view.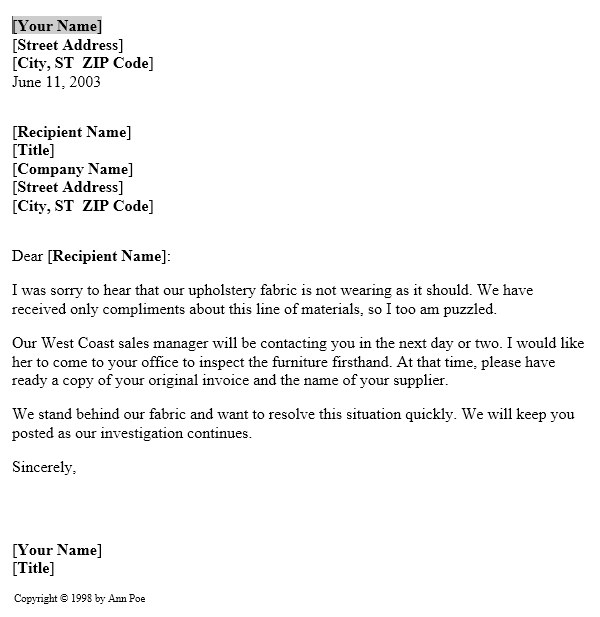 Click the button below to download this wonderful Announcement Letter Template